Fixed Asset Verification Services
Streamline your fixed assets with on-ground verification, tagging, mapping, and reconciliation
Introducing Fixed asset verification services
Physical Asset Verification
Wall to Wall Physical Asset Verification ensuring complete coverage of assets on the ground.
Floor-to-book and Book-to-floor verification
Onetime or periodic asset verification services
Counting of non-taggable assets
Identification of extra assets
Standardized & comprehensive asset information capturing
Seamless supervision and coordination
Tagging/ Labelling of Assets
Barcode/ QR Code/ RFID etc. based tagging/labelling solutions to ensure better faster recurring verifications.
Passive tracking with barcode, QR-Code labels
Active tracking with RFID and BLE labels
Standardized or customizable asset label designs
Tag reconciliation for high data accuracy
Paper, vinyl, metal, cloth, Ceramic tags material for different asset types
Lamination or chemical treatment for enhanced tag life and readability
Mapping & Reconciliation
Matching of Physically Verified Assets with Book records.
Physical inventory mapping to financial records
Multi-level, multi-logic, multi-parameter data mapping
Notional mapping for non-taggable and non-verifiable assets
Classification of mapped, unidentified and additional assets
Manual or automated data reconciliation options
2-stage reconciliation process for lower discrepancies
Software Support
Providing Software Support for preparing data as per client-owned software (or) suggest FAM software to streamline your day-to-day asset management.
Advisory on right Enterprise asset management software
Data preparation and transformation support
Software implementation support
On-premises, On-Cloud, SaaS solutions
Integration with source systems, hardware devices and 3rdparty applications
Training & SOP Documentation
Preparing SOP Documentation tailored to the organization's requirements & training of client staff to put better check & balances in place.
Understanding existing processes, structures
Analyzing department wise requirements
Analyzing risks and challenges
Preparing tailored SOP documentation
Staff training for adherence to SOPs
Reporting & Support
Preparation of reports as per the formats specified or desired by your auditors/stakeholders.
Data capture & reporting in pre-agreed standardized formats
Comprehensive final reports with approach, summary and observations
Data annexures to support final figures and observations
Reporting supported by asset verification data capture sheets with department sign-offs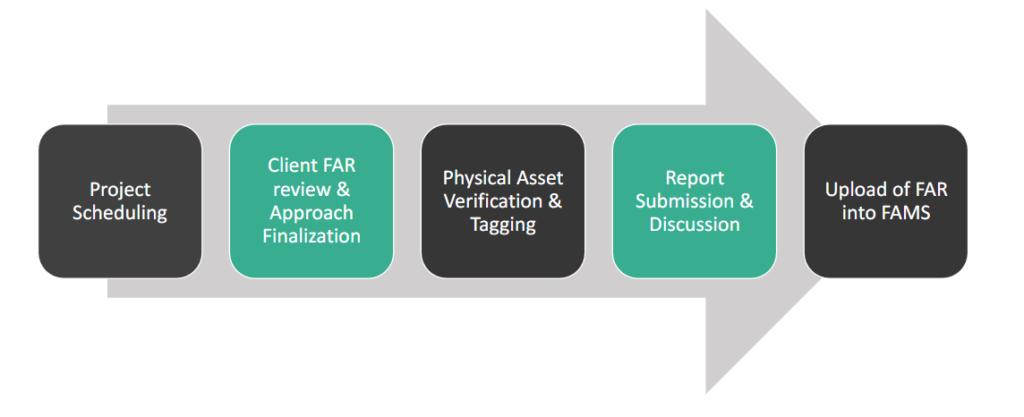 Standard scope of Fixed asset verification services
Physical assets verification in accordance with the compliances.
FAR Review, approach finalization & resource Mobilization.
Suggesting intelligent coding schema & designing of labels.
Matching of physical assets with financial records & preparation of Gap report.
Support w.r.t upload of FAR into software/ suggesting software based on "Best Value" concept
Standard deliverables of Fixed asset verification services
Verified and tagged assets
Physically verified asset register in the agreed format.
Reconciled & cleaned up FAR
Detailed Project & Gap Report
SOP & Support
Hardware & Stationery
Barocde printer
Barcode scanners
RFID handheld scanners
RFID fixed scanners
Bluetooth gateways
Paper / Polyester labels
VOID / Vinyl labels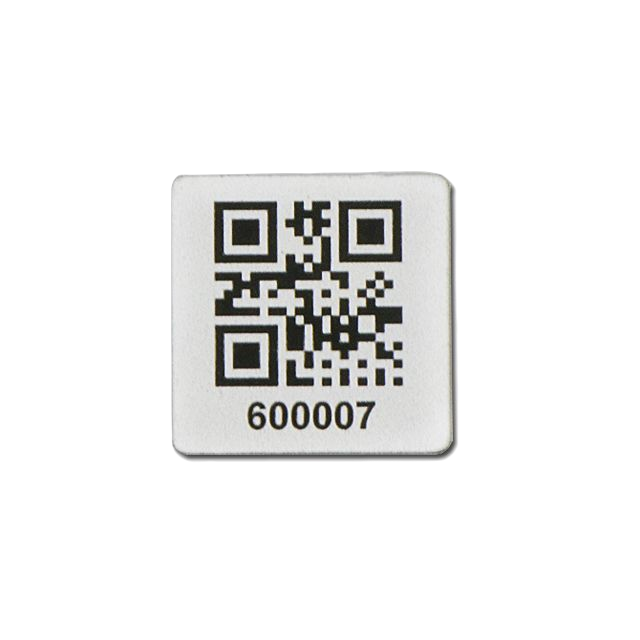 Metal labels
RFID tags
Bluetooth BLE tags
Do you need a Fixed asset verification services?
Yes, if you face any of the following challenges;
Not having up-to-date and accurate information of all your fixed assets.
Assets on-the-ground do not match with those in your books.
No easy way of identification and mapping assets records.
Assets not being utilized optimally and bottom line being impacted by ghost assets.
Incorrect mapping of Capitaland revenue expenses and not having accurate FAR for compliances.
Difficulty in ensuring process controls and Unwanted procurement of new assets.
How does a Fixed asset verification service help?
Increased efficiency, better allocation & utilization of your existing assets.

Ability to better manage assets in the future.
Improved visibility and simplified audits and report processes

Improved asset life span with due to increased visibility on the condition of assets, in-time maintenance, and replacement
Real-Time Tracking, prevent theft & pilferage, equipment failure, down-time

Faster Recurring Inventories due to labelling of assets
Connect with us. Get instant estimates and timelines.
Request for a free site visit for asset evaluation.
More resources
What are Fixed assets? Fixed assets are defined as items that provide future economic value for a business, generally owned…
If you lead the finance department for an organization or manage, inventory, and audit fixed assets periodically, you can easily relate to the…
As a business, it is important to be familiar with how Barcodes and QR Codes could be used for fixed asset…