Custom application development
Bring your out-of-the-box ideas to fruition with our tailor-made applications on the latest technologies
Introducing Custom application development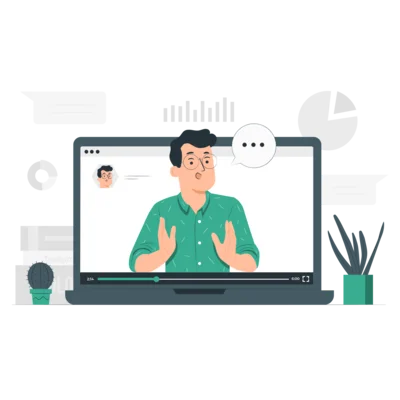 Application consultation
Explore and discover multiple prime phases of software lifecycle development from project ideation, design initialization, development, and post-development consultation.
Gathering requirements and gap analysis
Understand ideas to put them into action.
Time and cost estimation
Application development
Efficiently implementing ideas in developing applications. Customized software solution development from inception to post-delivery across platforms, browsers, and operating systems.
Build highly usable custom applications that meet specific business requirements.
Embrace and incorporate new and evolving technologies and create enterprise architectures that handle information and connect diverse systems.
Application migration
Effortless application migration, deployment, or redeployments on newer or advanced platforms to achieve business flexibility and sustainability.
Migrate applications to cloud to improve cost structure, responsive scalability, and the ability to quickly update apps to meet changing demands.
Effortless migration service to meet custom requirements of clients with quick application development prior to deadline.
Product development
Analyze and implement software development and design software considering trends of the changing market. Follow the strategic plan for development, interactive frontend service, and robust backend service to maximize profitability.
Develop resilient software products enduring to trends of dynamic market.
We help you draw up an actionable roadmap by offering you a number of innovative architectural options to choose from.
Application integration
Seamless integration with existing environments and systems. Secured integrated services to keep business updated and develop user-friendly and responsive application development.
Offers cloud-based and on-premises apps, prebuilt process automation templates, and intuitive visual builder.
Deliver real-time, enriched, and trusted data from disparate cloud and on-premises sources to enable business insights.
Application maintenance
Focus to improve application performance. The development team helps in hassle-free application maintenance, migration, reengineering, and redesigning.
Ensure application remains future-oriented and functional by regular upgrades and enhancements.
Provide end-to-end services that include root cause analysis, pro-active monitoring, ongoing improvement, incident response and incident resolution, bug analysis with fixes and support for deployment and more.
Extensive features
Customization
Database
Cloud
Development operations
Mobility
Testing
Do you need a custom application development service?
Yes, if you face any of the following challenges;
Difficulty to cater unique requirements of the business which standardized software unable to fulfill.
Implementing multiple applications can embark on external threats like hacking. Convert to a single custom-developed application.

Higher cost for ownership in providing continuous customization.
Unable to support your customers through-out their virtual journey with application from initiation to implementation.
How does a custom application development service help?
Tailor-made custom application, designed according to business requirements.
Single application saves your investment and lowers the risk of hacking.
Agile, cost-effective, and highly efficient and create customized offerings.
Streamlined process and a standardized approach for business requirements.
Get the right custom application development to streamline your team co-ordination, productivity, and profitability